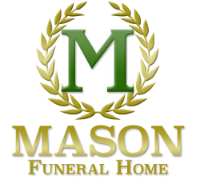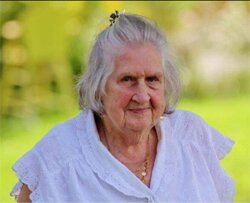 Obituary of Ada M Gilbert
Please share a memory of Ada to include in a keepsake book for family and friends.
Ada M. Gilbert 96 of Barcelona, NY passed Monday, June, 13 2022 at her home surrounded by her family. She was born on March 27, 1926 in Barcelona, NY. The daughter of the late Ralph "Peg" Spicer & Alta "Teet" Grant.

Ada attended the one room schoolhouse in Barcelona and later Westfield Academy & Central School. As a teen she volunteered during the Great Depression and WWII. At 16 she went by train to visit and live with family in St. Louis, Missouri, returning home she flew by what she coined as a "puddle jumper". Her life was surrounded by the local commercial fishing industry in Barcelona. She looked forward to and enjoyed her yearly trips to Canada to camp. She worked many years on her own grape farm and helped on other grape farms. She was a friendly, familiar face for many, working as a waitress in family-owned restaurants and other establishments. She retired from Better Baked Foods, Westfield NY in 1991. She was an active member of West Portland Baptist Church.

Her families lives were enriched with stories for many years of a life lived almost a full century ago. Her home for many was the idyllic setting for Sunday dinners, holiday gatherings and at times lively entertainment. Everyone was welcome at her table, friend, family and at times even foe. Never, would one leave without being fed. Her home was always a place of warmth and great conversation. Always a dish of candy, that no one could ever resist. Her mind as sharp as a tack, until, as of late. Often times people stopping by for local info of long ago. Ada grew up on the shores of Lake Erie which was her playground. Forever a Barcelonian…

Ada is survived by her loving children, Donald (Linda) Dougan of Brocton, NY, Linda (John) Farnham of Westfield, NY, J. Randall (Debbie) McChesney of Midville, GA, Ruth Gilbert of Ripley, NY, Richard Gilbert of Westfield, NY, like her daughter (granddaughter) Penny Gilbert of Portland, NY; grandchildren, Jim, Jason, Jimmy and Donnie Dougan, Cassie Superdock, Cheryl Sweet, Carrie Rosario, Wendy Dearing, Lea Wells, Jeri Franklin, Mellisa Ludwig, Scott McChesney, Larimey, Jake, Josh and Jeremey Gilbert; 22 great-grandchildren; 6 great-great grandchildren; Many nieces and nephews, great, great-great and great-great-great generations as well.

Ada is preceded in death by her parents "Peg" & "Teet", her son James "Jim" Dougan, her grandchildren, Damon Janes, Jeff McChesney, Ryan Wakeley and Amanda Hindman, sisters, Ruth Archer, Elizabeth "Betty" Henry and Ella Kincaid.

Friends may call at the Mason Funeral Home, 37 Clinton St, Westfield NY, on Friday, June 17, 2022 from 2-4PM and 6-8PM. A funeral services will be at the West Portland Baptist Church, Rt.20, Portland, NY, on Saturday at 1:00 PM. A graveside service will follow at Union Cemetery, Rt. 20, Westfield NY. Everyone is invited to a luncheon at the West Portland Baptist Church at 2:30 PM. Please share condolences at www.masonfuneral.com.
To send flowers to the family or plant a tree in memory of Ada Gilbert, please visit Tribute Store
Our Facilities
Mason Funeral Home
37 Clinton Street
Westfield, NY
14787

Phone: 716-326-2811
Fax: 716-326-3099
Email: masonfuneral@gmail.com