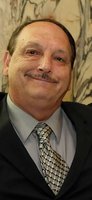 Walter W Majkowski
Walter W. Majkowski, 67, of Westfield, NY passed away Sunday, December 27, 2020 at the Heritage Park Rehab & Skilled Nursing Facility in Jamestown, NY.
He was born on December 16, 1953 in Dunkirk, NY the son of the late Alex and Shirley Ann (Wills) Majkowski. He married Linda Hogue on August 19, 2004 in Westfield, NY.
He is survived by his wife; a daughter, Mandy Majkowski of OK; two step-sons, Russell (Sara) Eddy of Buffalo, NY and Joseph (Jennifer) Eddy of Cape Coral, Fla.; a brother, Edward (Brenda) Majkowski of Westfield; two sisters, Elizabeth (Mark) Roy of AZ and Dawn (Alfred Hall) Swoger of Westfield; a grandson, Bacari Chapman; five step-grandsons, Bradley, Ryan, Joey, Justin and Jason; two step-granddaughters, Nicole (Nick) Hill and Rachael.
In addition to his mom and dad he was preceded in death by a step-son, Dennis Eddy Jr.
Walt attended Forestville High School in Forestville, NY. He was self-employed as a painter, operating Walt's Painting in Westfield, NY for over forty years.
Walt was a former member of the Westfield Moose. He had many interests he really liked antique cars old tractors and socializing with family and friends. He also enjoyed his pets Annie, Kitty and Coco. He will be dearly missed.
Friends may call at the Mason Funeral Home, 37 Clinton St. Westfield on Monday, January 4, 2021 from 4 to 7 PM, where a funeral service will be held at 7PM. Interment will be made at Holy Cross Cemetery in Lackawanna, NY.
Please share condolences at www.masonfuneral.com.