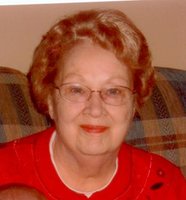 Dolores C Kaufman
Dolores C. (Colbert) Kaufman, age 93, of Westfield, NY passed away on Sunday morning, December 6, 2020 at her daughter Patty's home.
Dolores was born on November 3, 1927 in Homestead, PA, the daughter of the late Frank J. and Theresa (O'Brien) Colbert.
Mrs. Kaufman was a member of St. Dominic Roman Catholic Church of Westfield and a life member of Parish Altar and Rosary Society.
She was a Life Member of the Women of The Moose Chapter 517, a member of the YWCA of Westfield and the John W. Rogers Post 327 American Legion Auxiliary all in Westfield.
She graduated from Youngsville (PA) High School in 1946, moved to Westfield in 1947 and raised her family all while working at Marine Midland Bank in Westfield as a Teller. She worked as a supervisor at Better Baked Foods in Westfield. Dolores was active in the YWCA, where she enjoyed playing cards there with her friends. She had been an avid maker of ceramics and also enjoyed reading.
She is survived by her four daughters; Karen Raynor of Dewittville, NY, Nancy (Thomas) Mason of Jamestown, NY, Linda (Stephen) Tomaskovic of Bloomingdale, NJ, Patricia (Stan) Betts of Westfield, NY; a son, James Kaufman of Westfield; She is further survived by 15 Grandchildren, 32 Great Grandchildren and 7 Great- Great Grandchildren.
In addition to her parents, she was preceded in death by her husband, John Kaufman, whom she married on December 26, 1964 and who died on May 29, 1983, as well as her grandsons, William and James Raynor, her son-in-law, William Raynor, 3 sisters, Rita Boyer, Peggy Holcomb and Patricia Smith and 2 brothers, Thomas (Marge) and Frank (the late Jean) Colbert.
A Memorial Mass will be held on Saturday, May 1, 2021 at St. Dominic's RC Church, 15 Union St. Westfield, NY at 11 AM. Memorials may be made to St. Dominic's RC Church, 15 Union St. Westfield, NY 14787, the Chautauqua County Office of the Aging, 7 North Erie St. Mayville, NY 14757, or Hospice Chautauqua County, 20 W. Fairmont Ave. Lakewood, NY 14750.
A special thanks from the Kaufman family, to Dawn, Audrey, Melody and neighbors Kathy and Linda who helped take care of Dolores throughout the years. It was greatly appreciated and we will be forever thankful.
Arrangements have been entrusted to the Mason Funeral Home, 37 Clinton St. Westfield, NY 14787.
Log on to www.masonfuneral.com to send the Kaufman family a message of sympathy, to light a Memorial Candle or for further information.