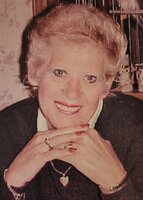 Patricia A Heilman
Patricia A. Heilman, 79, of Westfield, NY passed away on Saturday morning, June 18, 2022 at Select
Specialty Hospital in Erie, Pa.
Pat was born on November 3, 1942 in Stockton, NY, the daughter of the late Lawrence and Virginia
(Schreve) Alexander. She married Dennis P. Heilman on June 14, 1981 in Dewittville, NY.
Pat is survived by her husband of 41 years, Dennis Heilman; three sons, James Weary Jr. of Mayville, NY,
Kevin Weary of Dunkirk, NY and Steven (Peggy) Weary of SC; two sisters, Jerry (late Carl) Marsh of
Brockton, NY and Charlotte (late Clyde) Himes of Westfield and three brothers, Dennis (Vicky) and
Ronald Alexander of Westfield and Lawrence (Mary Test) Alexander Jr. of Portland, NY; also survived by
many grandchildren and great-grandchildren.
She was preceded in death by a son, Keith Weary and a daughter, Sandra Kelly; two brothers, James
"Rusty" and Michael Alexander.
Pat operated her own cleaning service. She worked all over but mainly at Chautauqua Lake Estates and
the Theater Motel in Westfield.
Pat was well known for her strong work ethic . In her free time, she enjoyed crocheting, knitting,
watching you tube videos and listening to country music. Her favorite entertainers were Garth Brooks
and Elvis Presley.
Friends may call at the Mason Funeral Home, 37 Clinton St. Westfield on Wednesday, July 6, 2022 from
1- 2 PM, where a memorial service will be held at 2 PM. Interment will be private.
Please share condolences at www.mason funeral .com.