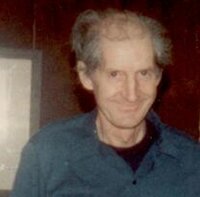 Charles W "Chuck" Gilmore
Charles W. "Chuck" Gilmore, 94, of Westfield passed away on Sunday, August 29, 2021 at Heritage Park Nursing Home in Jamestown, NY.
He was born on May 25, 1927 in Tylersburg, Pa., the son of the late Robert and Pearl (Beers) Gilmore.
On December 24, 1947 he married Carol Carter and she preceded him in death on February 7, 2004.
Surviving are two sons, David (Deb Lucas) Gilmore of Westfield and Randy Gilmore of Jamestown, NY; a daughter, Peggy (Jack) Gillespie of Olean, NY; a brother, Al (late Shirley) Gilmore of Pa.; fourteen grandchildren; sixteen great- grandchildren; two great-great grandchildren.
He was preceded in death by a son, Jerry Gilmore, a grandson, Ryan Gilmore, two brothers, Ivan and Robert Gilmore, three sisters, Helen Allio, Thelma and Mildred Carbaugh.
Chuck was one of the last remaining WWII veterans having served in the U. S. Army from 1945-1947. He managed the Vine City Dairy in Westfield for many years and retired from Welch's.
Friends may call at the Mason Funeral Home 37 Clinton St. Westfield on Saturday, September 4, 2021 from 10 AM – Noon, where a Celebration of Chuck's Life will be held at 12 O'Clock. Pastor Suzanne Block will officiate. Interment will be private at the Westfield Cemetery.
Please share condolences at www.masonfuneral.com.