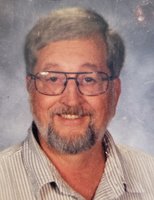 Steven E Reynolds
Westfield – Steven E. Reynolds of Bliss Street in Westfield, NY passed away following a short but traumatic illness at Hamot Trauma Center in Erie, PA. on July 12, 2021.
Steven was born on April 21, 1949 to Gilbert J. and Florence P. Reynolds at Westfield Memorial Hospital in Westfield, NY. He was a WACS high school graduate Class of 1967, then earned an Associated Degree in Mechanical Engineering in 1969 from then, Erie County Technical Institute in Buffalo, NY. Steve was employed for a brief time at Bendix Corporation in Sidney, NY, then at A.J. Wahl in Brocton in 1969. Steve enlisted in the USAF in January 1972 and was granted Top Security Clearance Status, attaining the rank of Sgt., and stationed at Andrews Air Force Base, Camp Springs, Maryland where he was a Communications Specialist for the 2045th Comm Group. While stationed at Andrews he was responsible for keeping Air Force One in contact with the Pentagon during every flight. Several times during this Military assignment Steven was in direct communication with the President. This was a duty he was honored to fulfill. Following his discharge from the Air Force in 1976, Steven and his family moved back home to Westfield, where they built a home. In 1977 he became employed at Cummins Engine Co., in Lakewood, NY where he worked for 27 years retiring in 2004.
Antique cars were Steve's hobby and over the years he has owned over 30 different autos, some for only a few days others longer. He enjoyed working on the older cars and then re-selling them… In fact he sold and old 1958 Cadillac Coup DeVille for a pizza one night when the electrical system failed to work.
He was a member of AACA, Graham Owners Club International, former member of The Chautauqua Lake Antique Car Association and a member of the former Westfield Auxiliary Police Department.
Steven married, and is survived by, his high school sweetheart, Rebecca (Chapman) Reynolds, in December of 1969. They raised two children, daughter Dana Reynolds of Brocton, NY and son, Sgt. 1st Class Kevin Reynolds, Army National Guard stationed in Buffalo, where he lives with his wife, Chrys, daughter Kayli, and son Kyle. Steve is also survived by a brother Mark Reynolds of the Rochester area, and nephew William Chapman of Bel-Air, MD. He was pre-deceased by his parents, and his sister Barb Ziegler.
Friends may call at Mason Funeral Home, 37 Clinton Street, Westfield, NY on Friday July 16th at 11 am until the time of Services at 12 pm. Burial will be private in the Union Cemetery.
Share condolences and remembrances at www.masonfuneral.com.