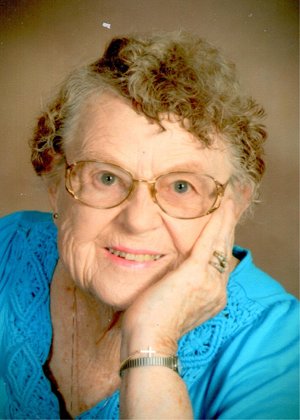 In Memory of
Elizabeth P. Rothwell
1928 - 2017
Obituary of Elizabeth Rothwell
WESTFIELD - Elizabeth P. (Pickard) "Betty" Rothwell, age 88, of Westfield, NY, died Tuesday, February 7, 2017 at home in Sebring, Florida following a brief illness.
Betty was born on July 23, 1928 in Jamestown, NY, the daughter of the late Robert Earl and Margaret (Dake) Pickard.
A graduate of Mayville High School, class of 1946, she married Vincent L. Rothwell on Oct. 7, 1946 and helping him through seminary embarked on life as a Pastor's wife. She greatly enjoyed the many places where she and her husband ministered. Betty served alongside Vincent in choir ministries and as pianist and organist. They were a team. She shared her love of music by teaching piano, conducting sing-a-longs at home, and participating in various musical productions on Army bases in both Hawaii and Alabama.
In retirement, she spent several years in Florida as both a full-time and part-time resident, active in the chapel ministry at Polo Park. In 1984, Betty returned home to Westfield where for seven years she was a full-time caregiver for her parents and her mother-in-law. Always active in Church and Civic affairs, she demonstrated her compassion and faith by helping others. In 2009, she rejoined her home church, Dewittville- Hartfield United Methodist Church, where she served as pianist when in New York.
Mrs. Rothwell was a member of the United Methodist Women's Organization and the Women of The Moose, Chapter 517, of Westfield, NY. She volunteered with the American Red Cross, organizing and running Blood drives on Military Bases; a service for which she was honored by the Red Cross. She also served with Union Relief.
Betty was an accomplished seamstress who sewed many wedding dresses for family and friends. She enjoyed crocheting baby blankets and creating beaded Christmas stockings for her extended family and various other handcrafts. She stayed active - enjoying golfing, square dancing, and occasionally, bowling. She was an avid reader and enthusiastic card player. She loved helping with projects - anything from assisting teachers with after school work to lending a hand organizing and setting up house! Known for her strength and fortitude, she seemed invincible. She is a shining example of the word FAITHFUL.
She is survived by her daughter, Lucinda Kolpien of Westfield, NY, and by her three sons: Douglas Rothwell of Westfield, NY; Donald Rothwell of Syracuse, NY ; and Dickson Rothwell of Fayetteville, NY. She is also survived by 12 grandchildren and 23 great grandchildren, and by her brother, Robert Pickard of Woodbridge, VA.
Mrs. Rothwell was preceded in death by her husband of 69 years, Vincent Rothwell, who died on June 1, 2016; by her sisters, Janet Elderkin and Janice Peterson; her brother, Mervin Pickard; and her grandsons, David and Jonathan Rothwell.
Friends may call on Saturday, February 18, 2017 from 1-4 PM at the MASON Funeral Home, 37 Clinton Street, Westfield, NY. The Funeral Service for family and close friends is at 1:30 PM on Sunday, February 19, 2017, at the Dewittville-Hartfield United Methodist Church, with Rev. Mark Parsons officiating. Burial will be in Dewittville Cemetery.
Memorials may be made to Dewittville - Hartfield UMC, 5446 East Lake Rd., Dewittville NY 14728.
Log on to www.masonfuneral.com to send the Rothwell family a message of sympathy, to light a Memorial Candle or for further information.

​37 Clinton Street | Westfield, NY | 14787 | Phone: 716-326-2811 | Fax: 716-326-3099 | Email: masonfuneral@gmail.com