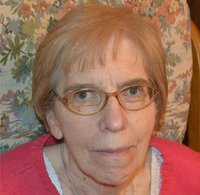 Carolyn H. Tennies
ERIE – Carolyn Harvey Tennies, of Erie, Pennsylvania, formerly of Westfield, NY, passed away on Saturday, February 24, 2018, at St. Vincent Hospital in Erie, P.A.
Carolyn was born on May 21, 1936, in Olean New York, the daughter of the late Clarence Harvey and Lillian Eleanor Wixson. She graduated from Laurel High School in Laurel, Montana in 1954. Carolyn worked for the New York Telephone Company as an operator after graduating from High School.
Carolyn loved being a stay at home mother and home maker. Baking was a passion of Carolyn's and she was known for her cookies and pies. She passed this love of baking on to her children and grandchildren. She was a keen supporter of her children's sporting events and was frequently at the side-lines. Carolyn loved to travel with her husband Jim and particularly enjoyed spending time in England. She enjoyed going to the theater and cinema.
She was preceded in death by her parents and her beloved husband, James Owen Tennies, whom she married April 8, 1961.
She is survived by her three sons: James (Shari) Tennies of Westfield, Scott (Janet) Tennies of Pittsburgh, and David (Kathy) of NJ; daughter: Tracy Tennies Long of Aylesbury, England; grandsons: Zachary, Chris, George, Liam and Noah; granddaughters: Kylen, Amanda, and Megan.
No calling hours will be observed. All Services will be private.
Memorial Donations may be made to the Carolyn Tennies Multiple Sclerosis Memorial Fund on the National Multiple Sclerosis Society Website (https://www.nationalmssociety.org/).
Funeral services have been entrusted to the MASON Funeral Home, 37 Clinton St., Westfield, NY 14787. Log on to www.masonfuneral.com to send the Tennies family a message of sympathy, to light a Memorial Candle or for further information.