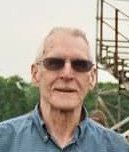 Stephen E. Bowen
WESTFIELD - Stephen E. Bowen, age 76, of Westfield, died Sunday, December 31, 2017 at Absolut Care of Westfield following an extended illness.
Stephen was born on July 13, 1941 in Jamestown, NY, the son of the late Ernest and Elizabeth (Moore) Bowen.
Mr. Bowen was a former member Loyal Order of Moose Lodge # 118 of Westfield where he participated in the Moose bowling leagues and was a member of the 300 Club for having bowling a perfect game.
A graduate of Vermillion High School in Ohio, Stephen served his country as a US Army Medic in Vietnam from 1963 until his honorable discharge in 1965. He returned home and began working for the Westfield Memorial Hospital in the Nursing Department. He had also been employed by the former Belknap Business Forms as a Pressman for over 17 years prior to his retirement. Following his retirement, he greatly enjoyed his new employment at the Moose Lodge in Westfield, where he was the Custodian.
Survivors include his one daughter, Kimberly Baker of Mayville, NY, his one sister: Sharon Skinner of Vermillion, OH and his one brother: Douglas (Rita) Bowen of Elyria, OH. Steve was the proud grandfather of Amara Bowen of Westfield, Tyler Bowen of Mayville and Erik S. Baker of Westfield, as well as great grandfather of, Kendra Bowen and Dominik Reed both of Westfield. Stephen is further survived by his former wife, great friend and care giver, Gloria Kincaid, also of Westfield.
In addition to his parents, Steve was preceded in death by his 2nd wife, Eldora (Sample) Bowen and by his brother, Derek Bowen.
At Stephen's request, all services are private.
Funeral arrangements have been entrusted to the MASON Funeral Home, 37 Clinton St., Westfield, NY 14787.
Log on to www.masonfuneral.com to send the Bowen family a message of sympathy, to light a Memorial Candle or for further information.