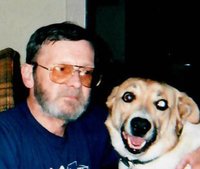 Terry A. Chapman
WESTFIELD- Terry A Chapman, age 71, of Bliss St. Westfield, died Tuesday, November 7, 2017 in St. Vincent Hospital in Erie, PA. after a brief illness.
Mr. Chapman was born August 17, 1946 in Westfield, NY. a son to the late Maurice T. and Julia E. (Robins) Chapman.
Terry was a 1965 graduate of Westfield Academy and Central School. Shortly after graduating, he enlisted with the United States Air Force during the Vietnam war from November 1965 to November of 1969.
After his 4 year completion with the Air Force, Terry began his 40 year career as a printing press operator at Belknap Business Forms Inc. retiring in 2006.
Terry was an avid outdoorsman; he loved hiking in the woods and walks in the Chautauqua gorge. He also enjoyed working on older cars.
Mr. Chapman was a member of John W. Rogers Post 327 American Legion, Westfield, NY, the Sierra Club, and a life member of the NRA.
He was also a past member of the Westfield Fire Department and the Westfield Moose Lodge 118.
He is survived by his son; William (Anita) Chapman of Bel Air, MD, cherished granddaughters; Rachel and Lauren also of Bel Air, MD, his sister Beck (Steve) Reynolds of Westfield, NY and a niece ; Dana Reynolds of Westfield, NY and nephew, Sgt. Kevin (Crystal) Reynolds of Kenmore, NY. Also survived by his great neice, Kayli Reynolds and great nephew, Kyle Reynolds.
Along with his parents, Terry was preceded in death by his loving aunt Elgie Robins and numerous other uncles and aunts.
Calling hours will be Friday, November 10, 2017 from 11:00 am until the time of service there at 1:00 pm at the MASON Funeral Home, 37 Clinton St. Westfield, NY 14787.
The funeral will be held at 1:00 pm with Rev. John Blackburn officiating followed by full military honors. Burial will be private in Union Cemetery, Westfield, NY.
In lieu of flowers, memorials may be made on behalf of Terry to the American Legion Post 327, 4 Clark St Westfield, NY or to the Fire Department of Westfield Memorial Fund 23 Elm St. Westfield, NY.
To leave Terry's family a message of sympathy, log on to www.masonfuneral.com