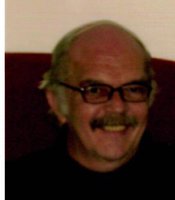 Russell D. Poletto
Russell D. Poletto, age 70 of Jackson Heights, NY, died Wednesday September 13, 2017 at Villa Marie Claire Hospice Facility of Saddle River, NJ, following a lengthy battle with lung cancer.
Russ was born on July 5, 1947 in Buffalo, NY a son of the late Michael and Lois (Haslow) Poletto.
He had resided in the Queens, NY area for the past 45 years and had been employed as an Account Manager in the Textile Industry. He was a Veteran of the United States Air Force serving during the Vietnam era.
Survivors include his sister, Kathleen (Michael) Ricketts of Mayville, NY and his brother Michael (Jennifer) Poletto of Westfield, NY. Several nieces and nephews also survive. Russ will be sadly missed by his Godson Bruce Ortez and his sister Kathy, as well as by his longtime friend, Evelyn Cortez.
No Visitation will be observed. Friends are invited to attend a Graveside Service on Friday, September 29, 2017 at 4 PM in St. James Cemetery, East Main St., Westfield, NY with Fr. Romeo Hontiveros officiating.
Memorials may be made to St. James Cemetery, 15 Union St., Westfield, NY 14787.
Funeral arrangements have been entrusted to the MASON Funeral Home, 37 Clinton St., Westfield, NY.
Log on to www.masonfuneral.com to send Russell's family a message of sympathy, to light a Memorial Candle or for further information.