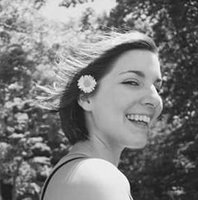 Tessa McKenzie Kolibar
WESTFIELD - Tessa McKenzie Kolibar, age 27, of Westfield, died unexpectedly on Sunday, September 3, 2017 in Fredonia, NY.
Tessa was born on August 27, 1990 in Fairview Park, OH, the daughter of George P. Kolibar of Westfield and Christine M. Shaw of North Ridgeville, OH.
Tessa moved to Westfield in 1998 and was a 2008 graduate of WACS. She earned her Bachelor of Science degree in Nursing from Ursuline College in Pepper Pike, OH and had been employed as a Registered Nurse by the Absolut Care of Westfield at the time of her death. She had previously been employed by Rae-Ann in Westlake, OH.
Survivors include her mother Christine Shaw and her father George P. (Virginia Buffa) Kolibar as well as her three sisters: Morgan (Jeremy Koebel) Kolibar of Put-In-Bay, OH, Deeanna Rammelt of Syracuse, NY and Kimberley Kolibar of Lawrence Park, PA, and by her three brothers: Derrick Rammelt of North East, PA, Aiden Shaw of North Ridgeville, OH and Kenneth Shaw of North Ridgeville, OH. She is further survived by her Niece, Madison Elizabeth Koebel of Put-in-Bay, OH, her Maternal Grandmother, Kathleen Shaw of Lakewood, OH and her Paternal Grandmother, Nancy Kolibar of Tallmadge, OH.
She was preceded in death by her Maternal Grandfather, Kenneth Shaw and her Paternal Grandfather, Richard Kolibar.
A Memorial Service will be held Sunday, September 10th at 2:00 p.m. at Noble Winery, 8630 Hardscrabble Rd., Westfield, NY.
A second Memorial Service will be held at 1 PM on October 1, 2017 at the Clifton Beach House, 845 Beach Road, Lakewood OH.
In lieu of flowers, memorials may be made to the Northern Chautauqua Canine Rescue, 7540 North Gale St., Westfield, NY 14787 or to the Northeast Ohio SPCA, Non-Profit No-Kill Pet Shelter, 9555 Brookpark Rd., Parma, OH 44129.
Funeral arrangements have been entrusted to the MASON Funeral Home, 37 Clinton St., Westfield, NY. Log on to www.masonfuneral.com to send Tessa's family a message of sympathy, to light a Memorial Candle or for further information.