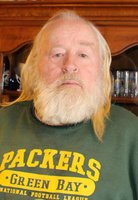 Leonard James Brown
WESTFIELD - Leonard James Brown, age 71, of Old Rt. 20, Westfield, died Thursday, June 29, 2017 at Sisters of Charity Hospital of Buffalo, NY following a very brief illness.
Leonard was born on April 15, 1946 in Westfield, NY, the son of the late Francis Elmer and Onnolee Ruth (Findland) Brown.
A long time Westfield resident, Leonard grew up in Ripley and was a 1965 Graduate of Ripley Central School. He entered the US Army in 1966, served in Vietnam in 1967, and earned the rank of SP4 serving until his honorable discharge in 1969. Leonard came home and worked for the former Landsmith Cherry Factory in Ripley until its closing and then went to work for the Mogan David Wine Co. in Westfield where he retired after 25 years of service. He loved going to auctions, was an avid gardener and was a Green Bay Packers Fan. But mostly, Leonard loved his family and the time they spent together. He was a former member of the Westfield VFW.
He is survived by his wife of 48 years, Glenna Faye (Lemmon) Brown, whom he married on May 24, 1969 in Green River, Utah, and by his daughter, Debbie Lyn Pusbach of Westfield, NY and his son, Jimmy Lee (JoElla Rachael Gardiner) Brown of Green River, UT. Leonard was the proud grandfather of: Benjamin Jordan Brown, Nathanial Wade Brown and Kenzie Lee Brown all of Green River, UT and Ian James Pusbach and Ada Fay Wiseman both of Westfield. He is further survived by his sister: Meredith Ellen (late Charles) D'Anthony of Ripley, NY and his brother Thomas Richard (Kathleen Pratt) Brown also of Ripley. 4 Nieces, 2 Nephews, several Grand Nieces and Nephews, as well as many Cousins also survive.
He was preceded in death by his son, Steven Glenn Brown.
Family and friends are invited to attend a graveside service to be held at 1:00 pm on Saturday, July 15, 2017 at Quincy Rural Cemetery, Shaver and Lakeview Sts., Ripley, NY.
In lieu of flowers, memorials may be made to Steven Glenn Brown Scholarship Fund, c/o WACS, 203 East Main St., Westfield, NY 14787.
Funeral arrangements have been entrusted to the MASON Funeral Home, 37 Clinton St., Westfield, NY 14787. Log on to www.masonfuneral.com to send the Brown family a message of sympathy, to light a Memorial Candle or for further information.