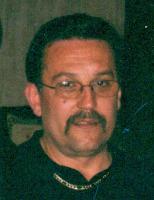 Anthony Joseph "Tony" Mele
WESTFIELD - Anthony Joseph Mele of Westfield passed away unexpectedly on Feb. 19th 2017 at home with family by his side.
Tony was born in Westfield, NY on May 17, 1955 the son of Julio and Betty (Monk) Mele.
A Westfield resident most of his life, Tony had been employed at Keystone Foods for 10 years and had worked for Local 210 Union as a Union Laborer. Then he became an Insurance Salesman for Combined Life for a few years. He had also worked for Nilico Life Insurance for 11 years as a salesman.
Tony was a Life member of Westfield VFW Post 6764. He was an avid golfer, who enjoyed golfing with his son and friends. Tony enjoyed spending time with his family and friends. He enjoyed music and watching the Buffalo Bills.
He is survived by his wife of 42 years, Barbara (Elder) Mele, his mother, Betty Mele of Brocton, a daughter Sherry Mele of Westfield, a son Tony Mele of Erie, a grandson Thomas Hallett III of Montana, a granddaughter Mackenzie Nollinger of Westfield, and a great grandson Bentley Hallett of Montana. He is also survived by 2 brothers, Bob (Lynda) Mele of N. Tonawanda and Larry Mele of Brocton, his 2 sisters Phyllis Parks of Westfield, and Jeanette (Tom) Brenon of Tonawanda. His nieces and nephews, Vanessa Blaisdel, Andrea McClintic, Samantha Haynes, Felicia and Davis Steger, Heather Carlson, Fawn Tooley, Mary Kohl, Mike Elder, Jeremy Elder, Steve Brian Ricky Judd & Nicole Carlson.
He was preceded in death by his father Julio Mele, a sister Betty, a brother James Mele, and his cousins Leroy, Butch & Kaz Steppe.
Friends may call on Saturday Feb. 25, 2017 at The Lakeshore Assembly of God, 252 East Main St., Westfield, NY, from 12 noon until the time of Services there at 1 PM with Rev. Vincent Sanzo officiating.
In Lieu of flowers, Tony's family gratefully requests memorials be made to The Lakeshore Assembly of God.
Log on to www.masonfuneral.com to send the Mele family a message of sympathy, to light a Memorial Candle or for further information.
The MASON Funeral Home, 37 Clinton St., Westfield assisted the Mele family.